PROJECT:
In 2017, I was asked to write all the in-app copy, microcopy, and webpage content for a new mobile and online application called "Smart Properties." Vivint Smart Home had historically targeted homeowners in single-family residents for sales, but Smart Properties was intended to expand the market to include property managers and rental units.
The project brief asked that most of the in-app copy be directed toward property managers. There was also an additional section of the app where residents of a connected property could log in and have various levels of control of the smart home products.

PLANNING:
With such a tight timeline (2 months from brief to MVP), I was only able to do limited surveying of property managers. Their feedback was invaluable and gave me a clear direction. According to the survey results, property managers thought the app should:
Provide enough value to tenants that the unit would command higher rent.
Give them insights into energy usage and savings in their units.
Make showings, move-ins, and move-outs more simple.
The product team delivered on every front, giving tenants additional control and convenience, giving property managers more information on energy usage, and building an interface for no-contact move-ins and move-outs. I kept those same priorities in mind when writing the in-app copy and webpage to ensure our users were getting the most they could out of the product.
WRITING:
Writing the copy presented an interesting challenge, we needed tenant-facing copy and property manager-facing copy. Both were wildly different experiences and both were looking to get completely different functionality out of the app.
For the tenants, I focused on highlighting the benefits of having each product in your home and helped them see the value they created. I also used CTA heavy microcopy to aid the sign up process.
For property managers, I put a heavier focus on highlighting and walking them through how to access and analyze the data they would see on their dashboard.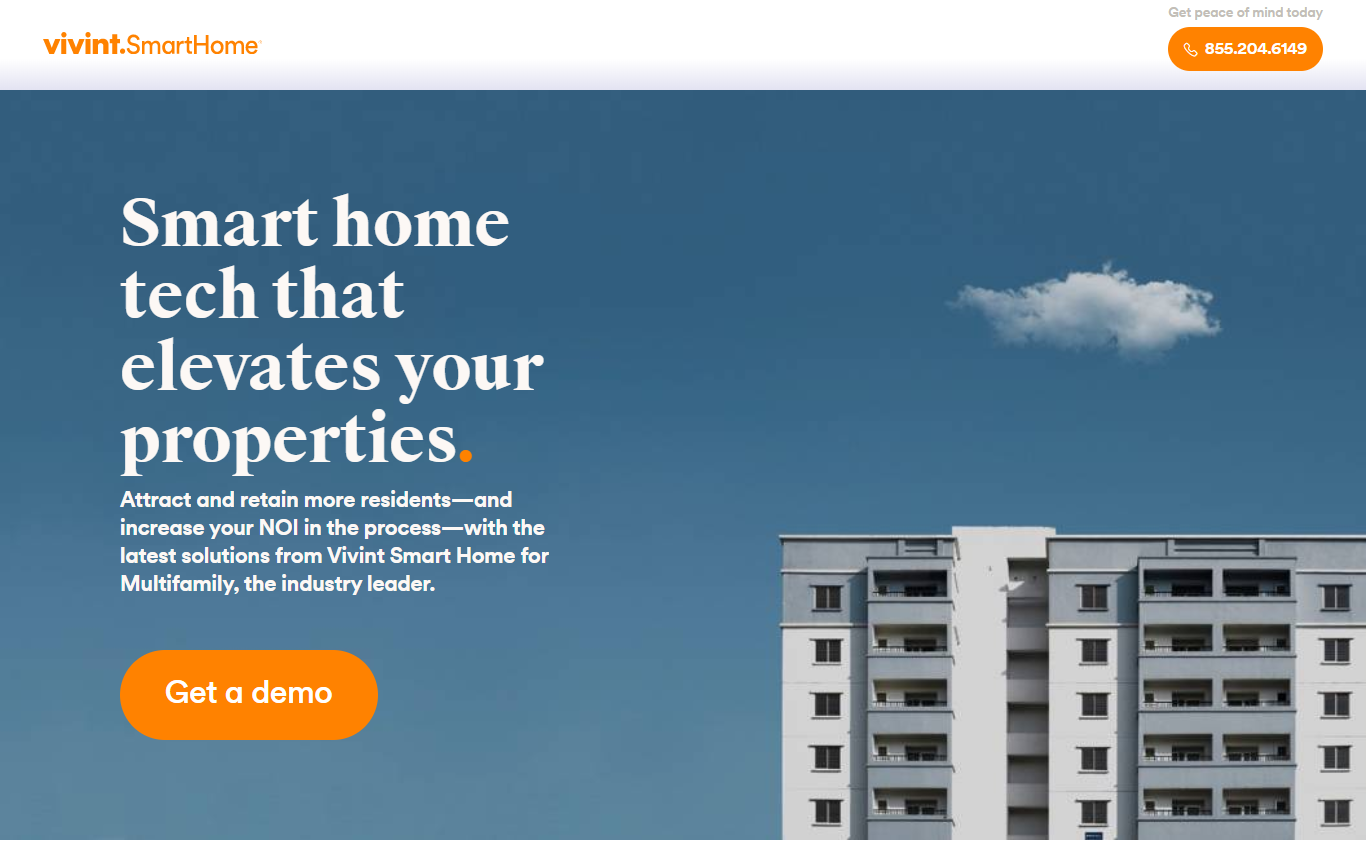 RESULTS:
Initially, we had a lot of interest when debuting the app at the National Apartment Association's (NAA) annual show in mid 2017. The new vertical quickly opened up $1.2 million dollars in new revenue, but advertising budgets were cut shortly after launch because of lack of interest in the market and lack of resources internally.